Music Lessons
Private lesson Instruction Available
| | |
| --- | --- |
| Flute | Oboe |
| Clarinet | Saxophone |
| Trumpet | French Horn |
| Trombone | Guitar |
| Bass | Piano |
| Voice | Violin/Viola |
| Percussion | Drum Set |
Jazz Improvisation (All Instruments)
Private Lesson Rates Dependent on Teacher and Ability Level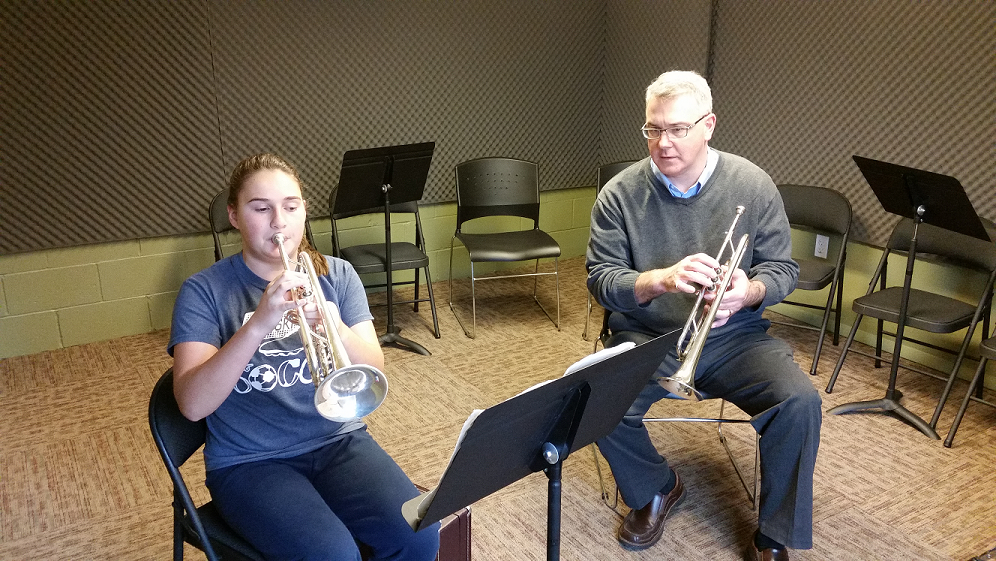 Murphy's instruction personnel are some of the best professional musicians in Western Pennsylvania. Our Teachers have appeared with Maynard Freguson, River City Brass Band, The Temptations, Harry Connick Jr., The Balcony Big Band and many other artists!!!
Group Instructional Opportunities
Rock Groups
Group Instrument Lessons
Jazz Improvisation Master Classes
Chamber Music Groups
Jazz Combos
Murphy's Summer Jazz Program
Jazz Improvisation
Big Band
Jazz History
Guided Listening
Combo Groups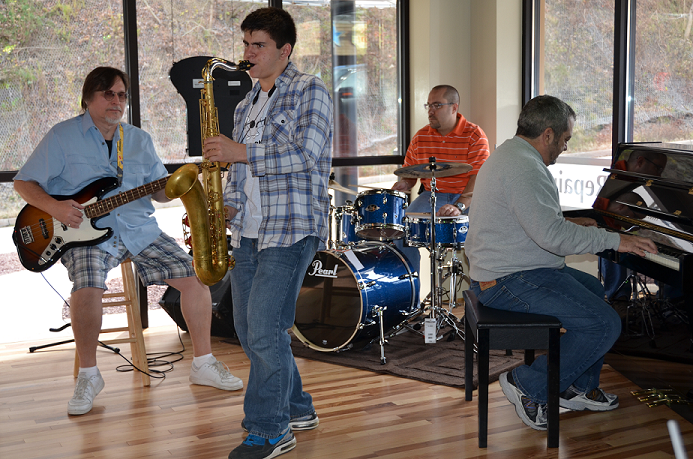 Current Instructors
Flute
Martha Capone
Joe Scheller
Oboe
Sharlotte DeVere
Clarinet
Sara Tamburro
Joe Scheller
Saxophone
Rick Matt
Michael Coumos
Joe Scheller
Trumpet
Joe Perrino
Nate Insko
Karl Priore
Bob Riddle
French Horn
Dave Piecka
Dan Dicocco
Trombone
Bob Riddle
Joe Perrino
Guitar
Tony Buccicone
Jeff DeFalco
Pat Diven
Bass
Dave Traugh
Piano
Joyce Rosenbauer
Michael Busija
Dale Johnson
Melinda Plowman
Pat Diven
Voice
Michael Busija
Violin/Viola
Joyce Rosenbauer
Percussion
(Concert & Marching)
Logan Orange
Charlie Hough
Percussion
(Concert & Drum Set)
John Schmidt
Logan Orange
Keith Munda
Lessons
- Click the button to email for more info on our lesson programs. Please provide your contact info, instrument, and years of experience. We will contact you right away. You may also call us at 724-842-8671 during regular business hours.